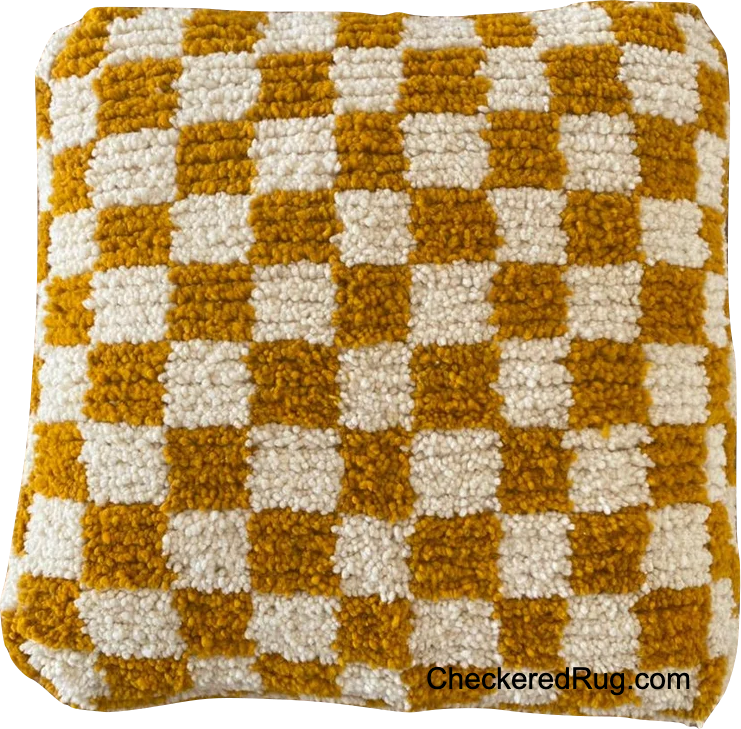 Berber square checkered pouf ottoman Orange
July 16, 2022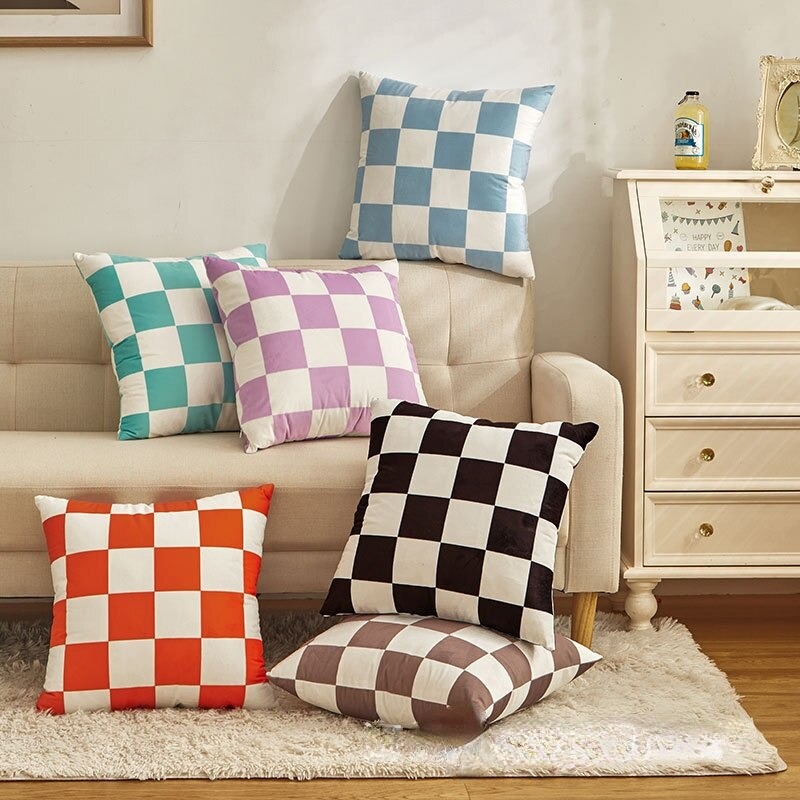 CHECKERED Pillowcase Decorative
September 3, 2022
Berber square checkered pouf ottoman Orange & Black
$98.00 – $210.00
Moroccan Berber checkered floor pillow, handmade of Wool with a hand-knotted kilim on the underside.Each pouf tells a story with its playful patterns and unique color palettes.

📌Sizing: Wdth X Lenght X Height
❖ 12x12x8 inches = 30x30x20 Centimeters.
15x15x8 Inches = 40x40x20 Centimeters.
20x20x8 Inches = 50x50x20 Centimeters.
24x24x8 Inches = 60x60x20 Centimeters.
❖ 12x12x12 Inches = 30x30x30 Centimeters.
15x15x15 Inches = 40x40x40 Centimeters.
20x20x20 Inches = 50x50x50 Centimeters.
24x24x24 Inches = 60x60x60 Centimeters.
❖ Condition: New, Perfect.
📌 Shipping: insured, trackable, Fast and FREE Worldwide By FedEx Express (2 to 5 days delivery).
❖ Colors: Please take a look at the pictures.
❖ Technique: Hand-Knotted
❖ Construction: Handmade
❖ Material: Wool, Cotton
❖ Location: Indoor Use Only
⚠️ Stuffing ⚠️
This Morrocan floor pouf comes as unstuffed Without the filling Material.
There is a zipper at the bottom of the pouf so you can full control of the stuffing material and level of stuffing to achieve the desired shape and firmness.
The poufs can be stuffed with anything from old or seasonal clothes, blankets, pillows, Polyester Fiber or polysterine beads.
If you have any questions or queries, please feel free to contact me via messages.
📌 please note that I need 2 to 4 Weeks Or Less after the purchase to Make the rugs before I can ship them.
If you have any questions or queries, please feel free to contact me via Etsy messages, I'll answer you in less than 10 minutes at most of the time.
| | |
| --- | --- |
| Shipping | insured, trackable, Fast and FREE Worldwide By FedEx Express (2 to 5 days delivery) . |
| Material | Wool . |
| Colors | Orange & Black |
| Technique | Hand-Knotted. |
| Customization Time |  2–4 weeks or Less |
| | |
| --- | --- |
| Size | 12x12x8 inches = 30x30x20 Centimeters., 15x15x8 Inches = 40x40x20 Centimeters., 20x20x8 Inches = 50x50x20 Centimeters., 24x24x8 Inches = 60x60x20 Centimeters., 12x12x12 Inches = 30x30x30 Centimeters., 15x15x15 Inches = 40x40x40 Centimeters., 20x20x20 Inches = 50x50x50 Centimeters., 24x24x24 Inches = 60x60x60 Centimeters. |